Entry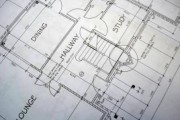 Monday, January 17, 2011 | Rebecca Firestone | Work/News
You've been dreaming about expanding your home for years now, but haven't committed yourself to working with an architect to explore what could happen. Or maybe you're just curious about what architects actually do. Now's your chance to ask all the questions you want, with no obligation – and take a cooking class on Miele's state-of-the-art equipment at the same time.
---
Every third Saturday from now through November of 2011, members of the Small Business Committee of the AIA-San Francisco will be available from 11-3 at the Miele Gallery of Sierra Select Distributors, Inc. at 680 8th Street, Suite 169C, San Francisco, CA 94103. Bring photos, ideas, or just your questions!
The first session is this coming Saturday, January 22.
If you want to take the cooking class, please register for that one ahead of time here or by calling 415-431-8682. "We try to limit class sizes to 15 people because of space concerns," says Zoe Gardner, who will be demonstrating the use of Miele's equipment: the steam oven, speed oven, master chef wall oven and induction cooktops. (But if you just want to ask the architects, you don't need to register for the class.)
---
About the author

Rebecca Firestone has been working in the Bay Area since 1998 as a technical writer, business content developer, architectural filing lady, marketing director, and sorcerer's apprentice.
---