Entry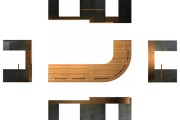 by Mark English, AIA | Work/News
Our clients for our recent Green Street project were seeking a custom-built, large, efficient workstation comprised of two connected but separable desks suitable for sitting or standing work.
---
Mark English Architects recently completed the design of a bamboo and steel desk for two for our clients' Home Office.
The Mark English Architects team recently completed an exciting home office workspace design project for our Green Street clients. Our clients were seeking a custom designed standing workstation for two that would allow them to work side by side, with ample space to spread out and the ability to work efficiently both sitting or standing. The desk was to be the focus of the office, filling up the center of the room, so it was important that it be designed to fit perfectly into the space. Using plan diagrams, study models and renderings, we looked for possible designs that would achieve all of our clients' goals. The finished desk is robust and solid, designed with an elegantly curved bamboo top locked into hot-rolled steel legs. Desiring a material cohesiveness, our design team selected bamboo for the desktop to tie in with existing bamboo bookshelves and steel legs to echo the room's steel fireplace. The finished desk was constructed with beautiful results by the capable team at San Francisco based Kenwood Cabinetry. Below is a closer look at our process for this project and the steps we took to find a design solution.
---
The desk needed to be large enough to accommodate two people, while fitting properly into the office. Plan diagrams, by Benjamin Todt were used to explore the possible shapes and ways to connect the two desktops, determining what arrangement would allow for ample work space and a proper fit within the room itself: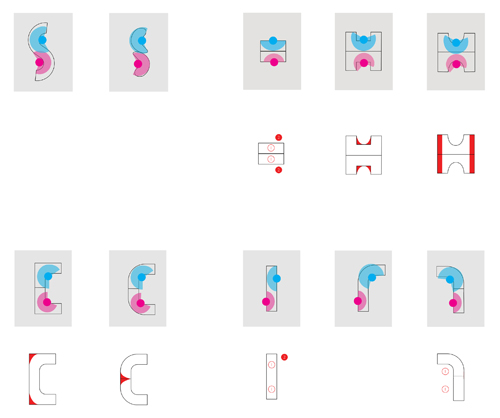 ---
The final design connects a curved desk and a straight desk, resulting in a cane-shaped workstation which fills the center of the room. Models were used to demonstrate the overall design and placement of the desk within the office: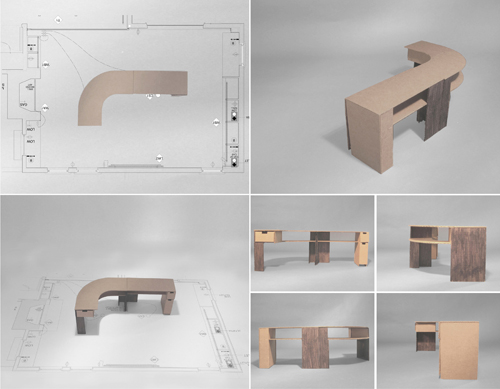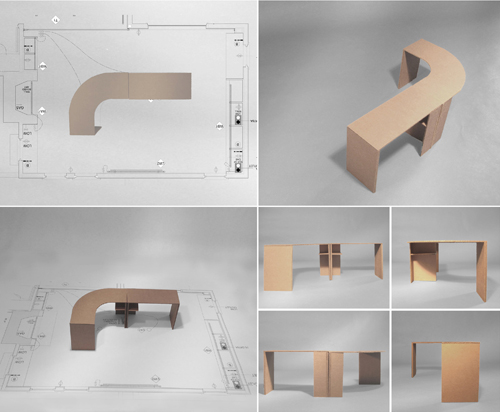 ---
Renderings show various views of the desk's finished design: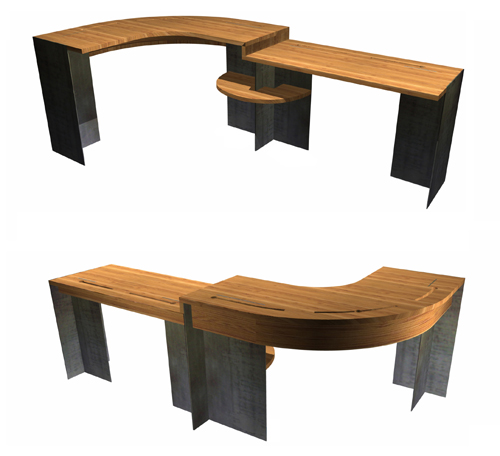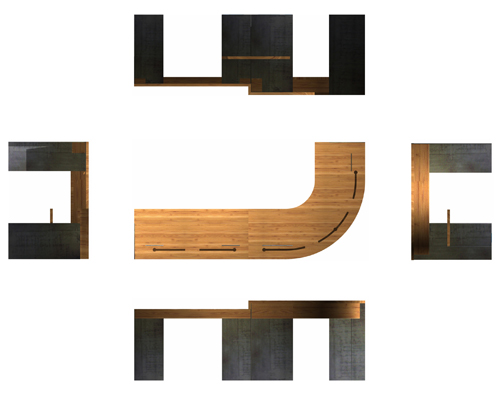 ---
Construction drawings illustrate details of the finished design: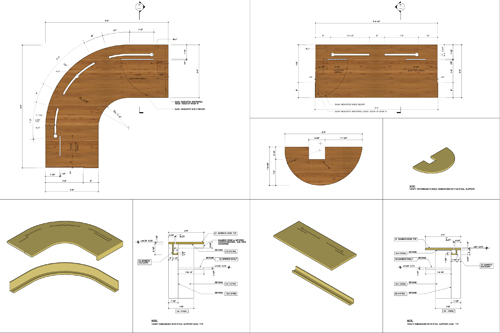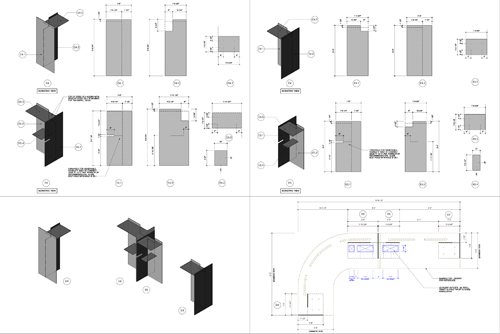 ---
Curving the bamboo top proved to be challenging but was ultimately achieved with great success by Kenwood Cabinetry. This was, in fact, the last project of a senior carpenter at Kenwood, who taught his craft to younger employees throughout completion of the desk.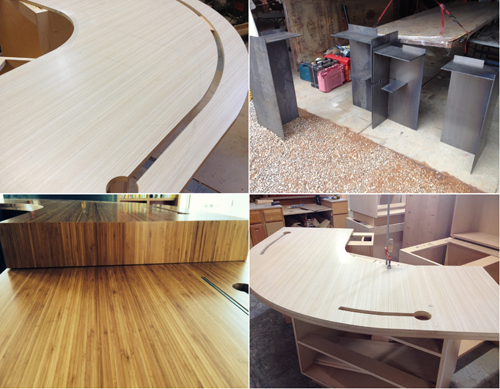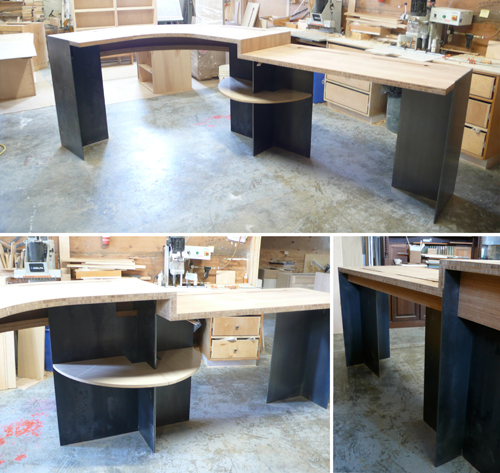 ---
The design needed to accommodate large monitors, tablets and various tech equipment while remaining uncluttered and wire-free. To achieve this, the desk was designed with slots in the rear of the desktop allowing cables to be neatly tucked away in central trays. These trays then connect to power sources and processors resting on a shelf built into the connecting central leg below. A lipped desktop allows for a sturdy edge to mount clip-on computer monitors.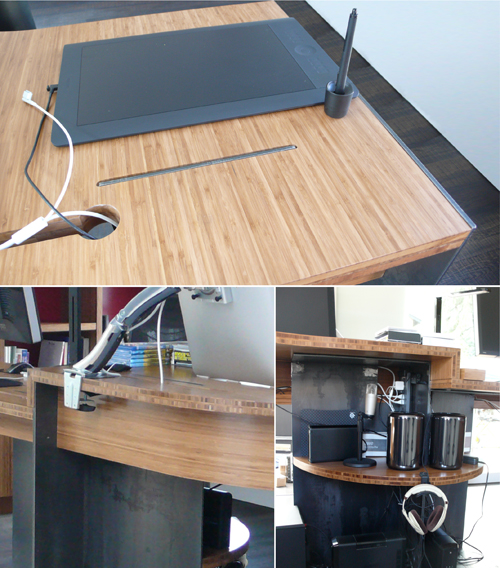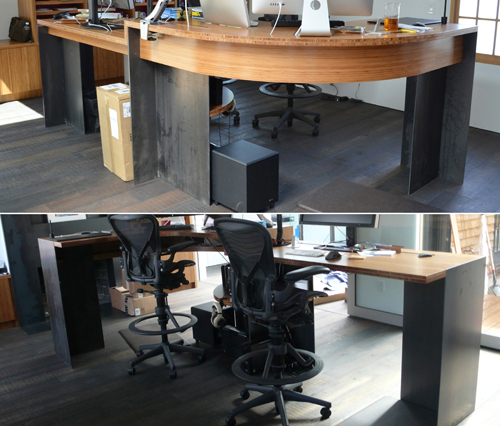 ---