Entry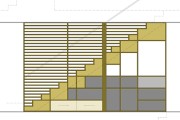 by Mark English, AIA | Work/News
The Laguna Steet Residence by Mark English Architects is an extensive remodel and addition to an 1890's Victorian home located in San Francisco's Hayes Valley neighborhood. The historically significant front facade was retained, and a modern home built within the existing shell
---
The Laguna Steet Residence by Mark English Architects is an extensive remodel and addition to an 1890's Victorian home located in San Francisco's Hayes Valley neighborhood. The historically significant front facade was retained, and a modern home built within the existing shell, with both vertical and horizontal extensions added. A new roof deck allows for magnificent views of the Bay and Golden Gate Bridge and a rear courtyard and wrap around decking creates an ideal outdoor space for outdoor entertainment and a BBQ.
This post will illustrate the various stages of the design process through sketches, exterior and interior renderings, elevation drawings and before-and-after photographs.
The Builder is Dermot Barry of San Francisco.
---
 Before and After Front Façade Views:
---
Sketches:
---
Drawings:
Exterior color options were explored using colored elevation drawings:
Drawings illustrate elevation views of a modern custom-designed staircase: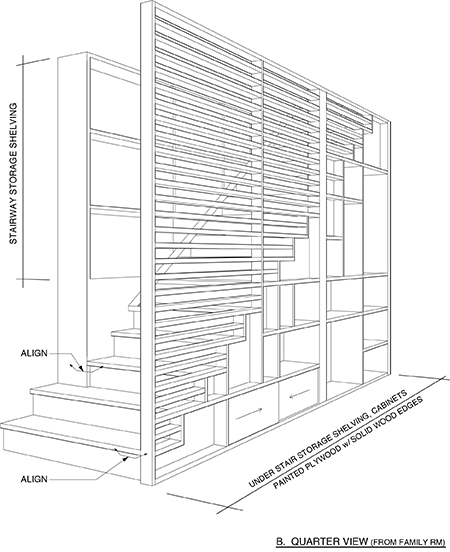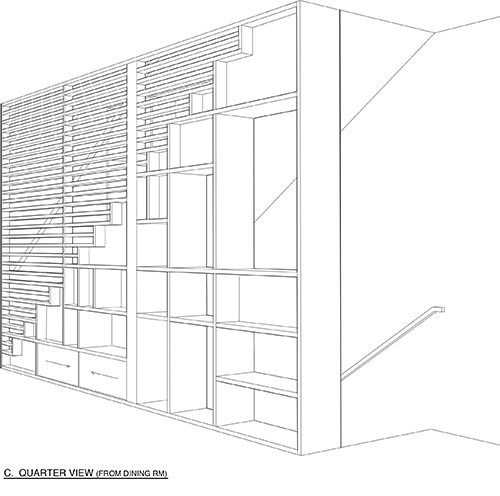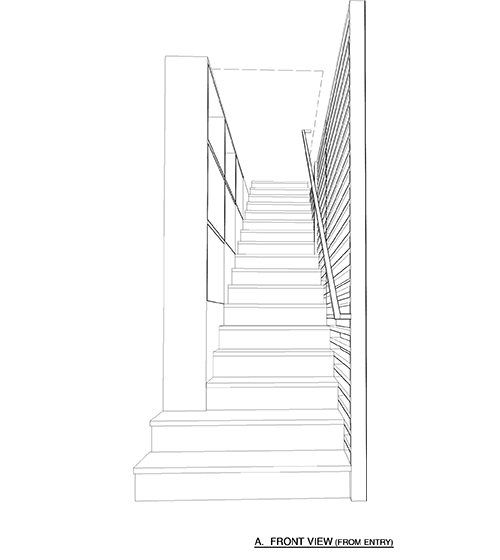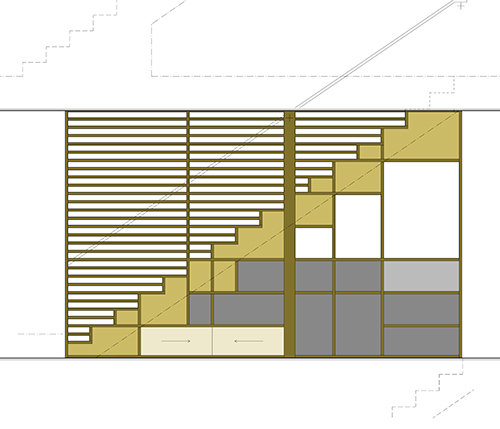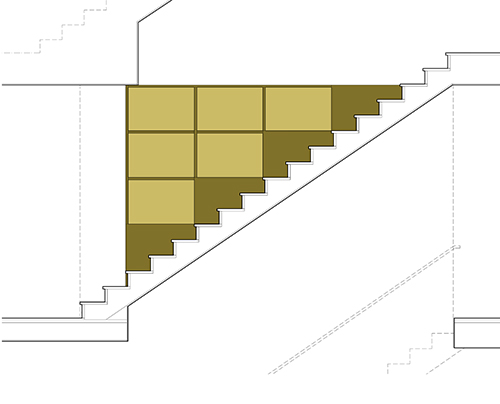 ---
After Photos: