Entry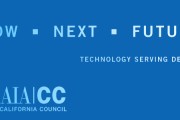 by Mark English, AIA | Short Takes
A conference presented by the AIACC to explore enhancements in design thinking made possible through technological innovation.
---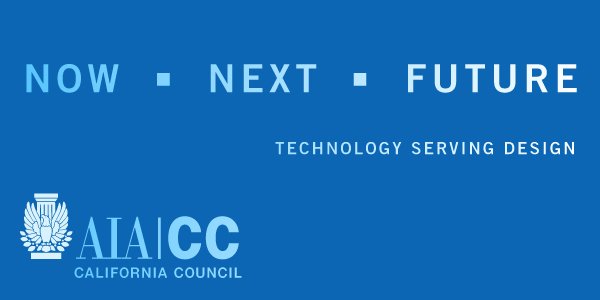 Update:
The conference was a tremendous success.  The Pecha Kucha format served to bombard us with fascinating information, and left most of us hungry for more. This Conference will become a yearly one, complementing the Monterey Design Conference.  We hope to see you next year.
Transform Your Business with Ideas on
INTEGRATION + FABRICATION + SOCIAL-MEDIA
Why Should You Attend? Technologies are evolving at unprecedented rates. How can you leverage technology to further design? How do you sort through the plethora of new resources and choose the best for your company and your clients? New hardware, software, and online tools are entering the market faster than you can pull out your iPad. This conference will help you weed thru the clutter, learn about costs and benefits of various tools, and discover ways to embed them into your business and design processes.
Attend this conference and you will
learn what others are doing NOW
hear expert opinions about what's NEXT from architects and respected leaders in the industry
experience/see what's coming in the FUTURE in new technologies at the exposition
Embrace the shift in the profession and further design with technology! This Conference on November 3 will not only help you stay current as you continue to deliver designs that help solve issues facing clients, communities and the world, but show you what's on the horizon. Bring your mobile devices and tablets and get ready to gain insight, education and experience!
PLUS! TECHNOLOGY BOOTCAMP – GIVING YOUR DESIGN METHODS A JOLT OF TECHNOLOGY
Join us a day early for the Technology Bootcamp Friday, November 2. Bring your laptop or mobile devices and get ready for hands-on training with team-members from the Bay Area Young Architects. This event is a MUST if you want to finally understand WHY social media is a "real" and effective way to promote your firm, and HOW to enter the online conversation.
Friday, November 2, 2012
Technology Bootcamp
3:00 pm – 4:00 pm Opening Speaker and Overview
4:00 pm – 7:00 pm Hands-on Technology Training supported by BAYA
AIA San Francisco
130 Sutter Street, Suite 600
San Francisco, CA 94104
Saturday, November 3, 2012
Now Next Future Conference
9:00 am – 5:00 pm
Pecha Kucha and Blue Sky Educational Content and Expo
UCSF Mission Bay
Fisher Banquet Room
1675 Owens Street, Suite 251
San Francisco, CA 94143