Entry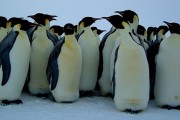 by Rebecca Firestone with Mark English AIA | Editorials
Mark English and Jerry James are presenting at the AIA East Bay on March 4th on how small design and construction firms can adopt social media to further their own marketing strategies.
---
Every time we go out to a design event, more and more of our colleagues want to hear about how we use social media, and how well it's working for us. Mark English of Mark English Architects will be speaking about this at noon on March 4th at the AIA East Bay's Small Firms Forum, along with Jerry James and John Merlie of FR James Construction. The presenters will explain their marketing strategies and how they have each adopted social media to suit their own specific needs.
The floor will be open for questions afterwards. "There is really no one right way to do it," says Mark English. "It's more important to tailor it to the needs and opportunities of your particular business. It's not that hard to do, once you've got the right mindset. Come and find out!"
The AIA East Bay Chapter Office is located at 1405 Clay Street, Oakland, CA 94612. Please contact them directly to register.
Update:
The Panel Discussion on the 4th was very well attended with around 50 architects and contractors in the room. Jerry James and his associate, John Merlie, began the presentation with a glossary of terms and their vision of Social Media small business applications in the Construction Industry. A very useful followup from their point of view.
The audience was very engaged and involved, and understandably cautious.  After all, this is all a work in progress!  Some of the most important points that resulted from the interaction include:
1. Twitter is a Broadcasting Tool.
2. Business success using ANY media is a cumulative process using all tools, "Old Media" as well as "New".
3. Example: We have a new project, images of which were first seen on Houzz.com by a potential client. He then saw an image of the house on the cover of the California Home & Design Sourcebook. He then went to our website and liked the design of the site itself.  The result, a motivated potential client before any actual physical meeting or phone call.
4. Our clients are now often younger successful professionals who EXPECT that we are "with it". We had better be!
5. Using Google Analytics, we can trace the sources of our main website visitors. Referrals from Houzz.com amount to 15% or more per month, Twitter and Facebook another 15%, our own Blog sites yet another 15%. Direct searches are still the majority, but AIA and Magazine -related sites are minimal sources.
6. Time required:   One has to believe that marketing of any sort is useful.  If that premise is accepted, then every means of communication in business needs to be considered. As architects, we tend to think of "advertising" as a dirty word.
7. Brand: If you walk into a room and don't say a word, no-one will ever remember who you are. If you walk into a room with a name tag on and don't say anything, some may remember your name, but not know  who you are.  If you walk into the room with something to say, you will be remembered. SOCIAL MEDIA CREATES AN ENORMOUS ROOM.
8. Content is King!